My Name is Darla Ann JerusalumII.
I was born under the Quarter moon, in the 11th month on the 28th day.



..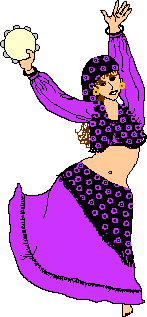 I'm Hungarian and Sioux Indian
.

MAYBE WE ARE RELATED!
This is my roots, GENERATION 9, #189
Just click on the picture and it will reveal.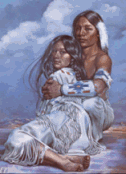 Very far away from where Im at now. I live in a valley, where the wind blows lightly against the willows. And where the heavens gleam in my eyes.
I belive we all have a place somewhere we like to call home. My place would be by the ocean on a island like "Keywest n Indian Rocks Beach Florida"! I truely enjoy wonderous sunsets and being free as I can be.
Certain places I have visited uplifted me with pure happiness. Here our some pictures on my site that I'd like to share with you. Did you know I also write poems? I belive all things are possible and I belive in me.

Pictures always tell some beautiful story, so I have added a special page with some pic's to places I enjoy going too. This is my last semester in school 2005. I have graduated with an ALS degree. I will continue teaching art, selling my artwork and visiting other countries.
Update: I have received my Masters in art. I travel around the world - painting landscapes, sunsets and nude souls.
Did you know? I'm a member of Phi Theta Kappa Honor Society, secretary of Phi Theta Kappa as well as the editor of the newsletter? http://etakappabhc.tripod.com/

P.S I also collect flyer miles, theres a great site posted on my links page. Hopefully you too will take time and collect some flyer miles n take advantage of free airflights. I wish you everything you have been searching for and more.
May Peace and Love guide you to happiness and true souls. My candle is always glowing, so stop anytime.

Tis Me!
My candle will link you to my next page.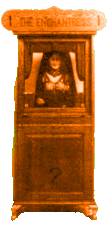 Just a thought.
Be kind to everyone around you,
I believe..
You may be entertaining angels
and not be aware of it.
Hmm

If you crystallize with the wind,
you can feel the positive energy
in ones soul.

In the shadows they live forever.

Try one of these LINKS!